---
KTM Advance
e-learning et serious game
2010 – 2011
•
identité visuelle et intégralité des supports de communication de KTM Advance, entreprise leader sur le marché européen du e-learning et du serious game. L'image de l'entreprise est basée sur un jeu graphique et typographique rappelant l'univers des jeux vidéo.
Enjeu : dynamiser l'image de KTM Advance et démarquer l'entreprise dans un secteur en pleine expansion.
•
logotype | charte graphique | cartes de visite | cartes de correspondance | papeterie | site internet (en cours de réalisation) | coffret vœux 2010 | stand en collaboration avec l'agence Naudin-Séevagen Architecture
KTM Advance
e-learning et serious game solutions
2010 – 2011
•
Visual identity and communication materials of KTM Advance, leading european e-learning and serious gaming services company. The branding is based on a typographic work close to the video games univers but avoiding clichés. The goal consists to increase and to settle KTM Advance
in his leading european company position in this growing competitive market.
•
logotype | guideline | business card | compliment slip | stationery | web site (work in progress) | wishes 2010 | stand in collaboration with Naudin-Séevagen Architecture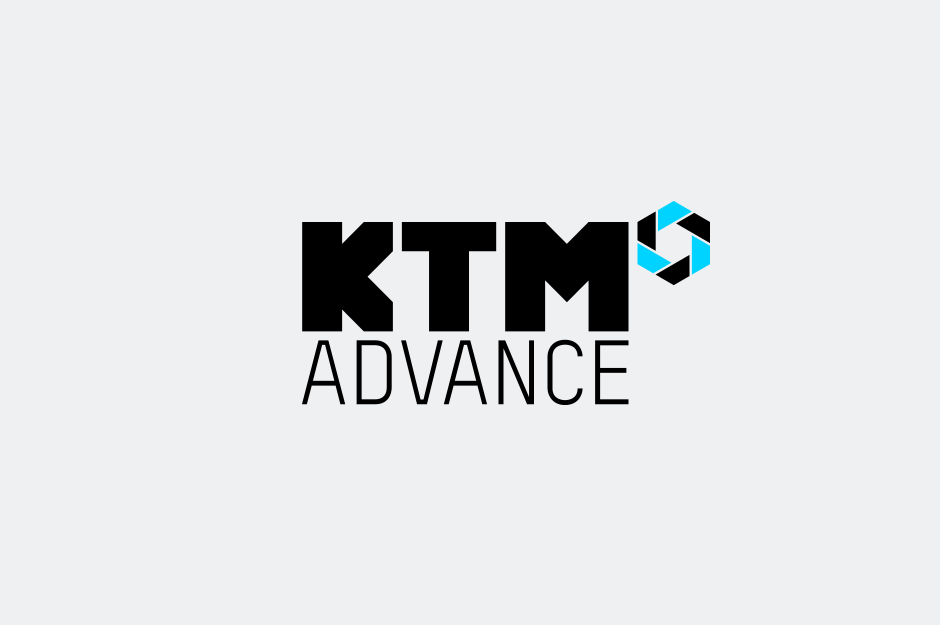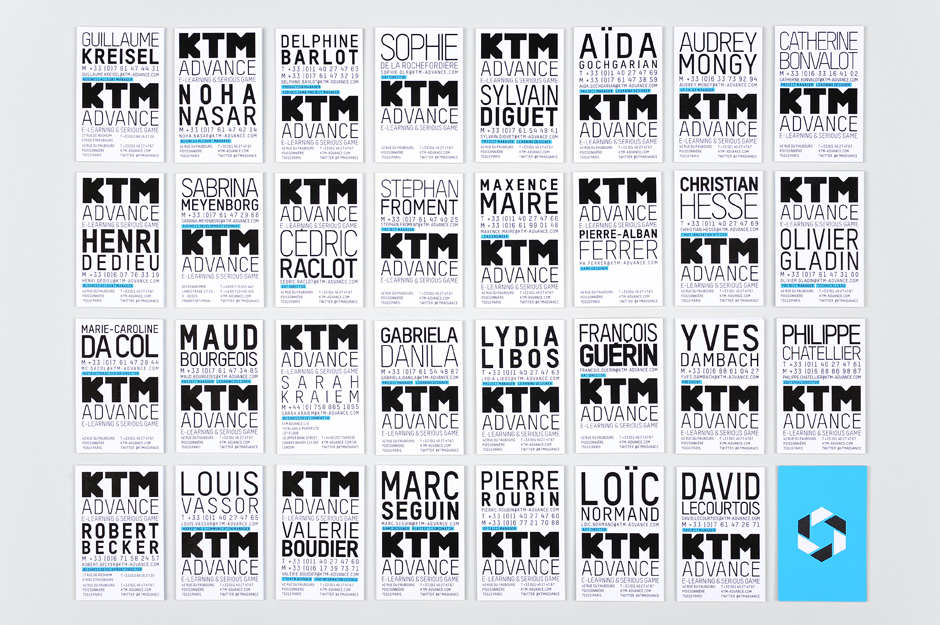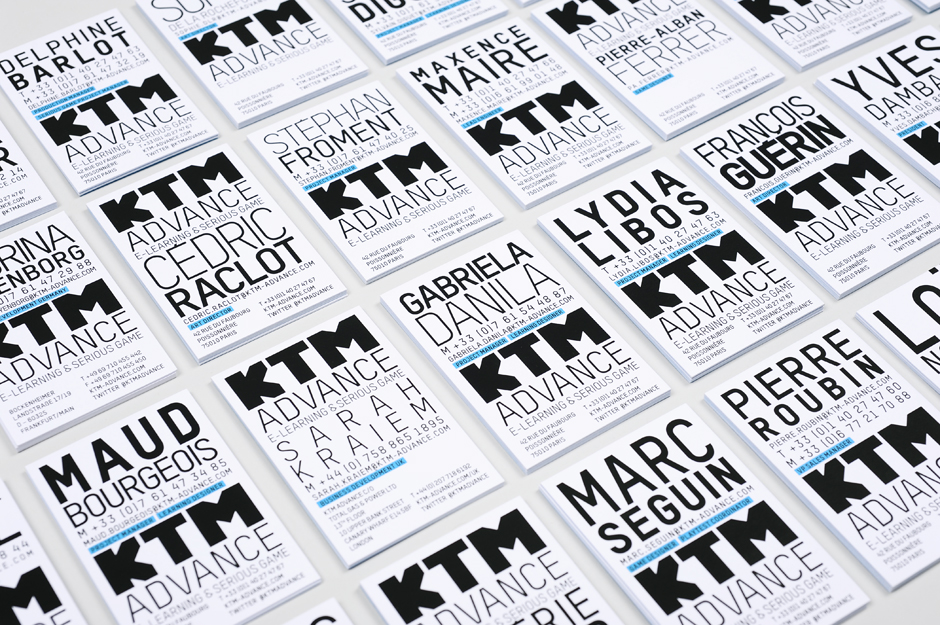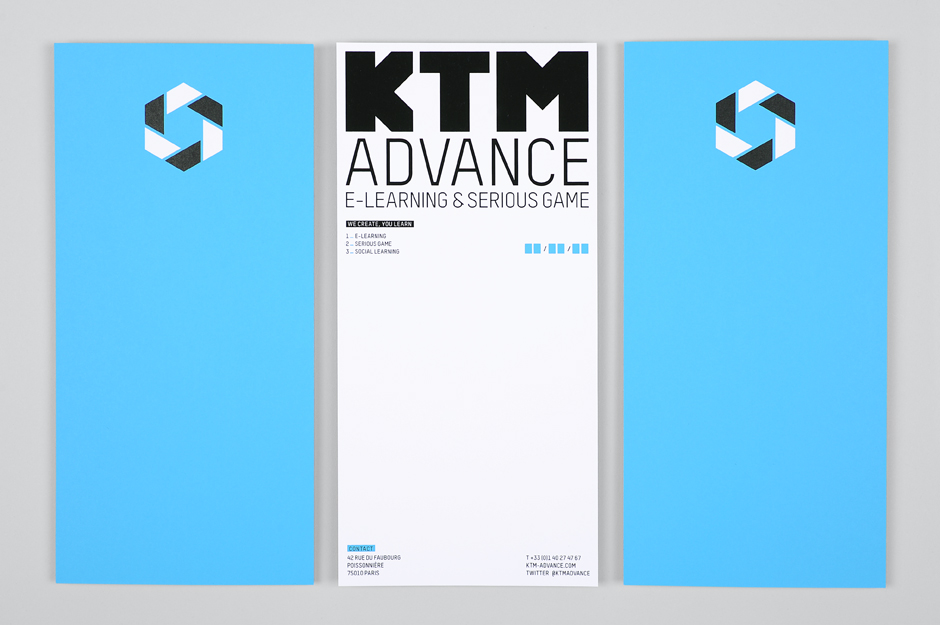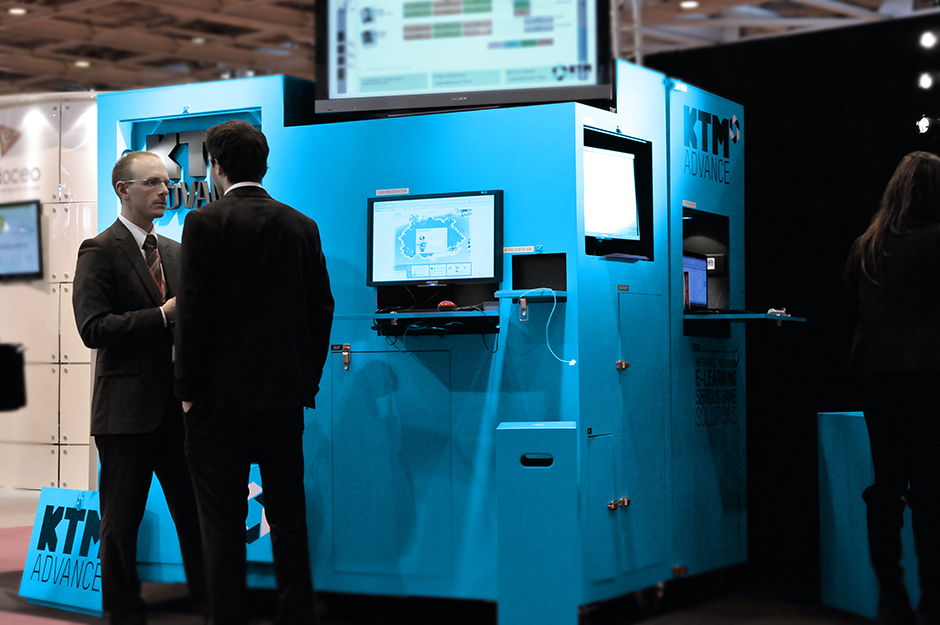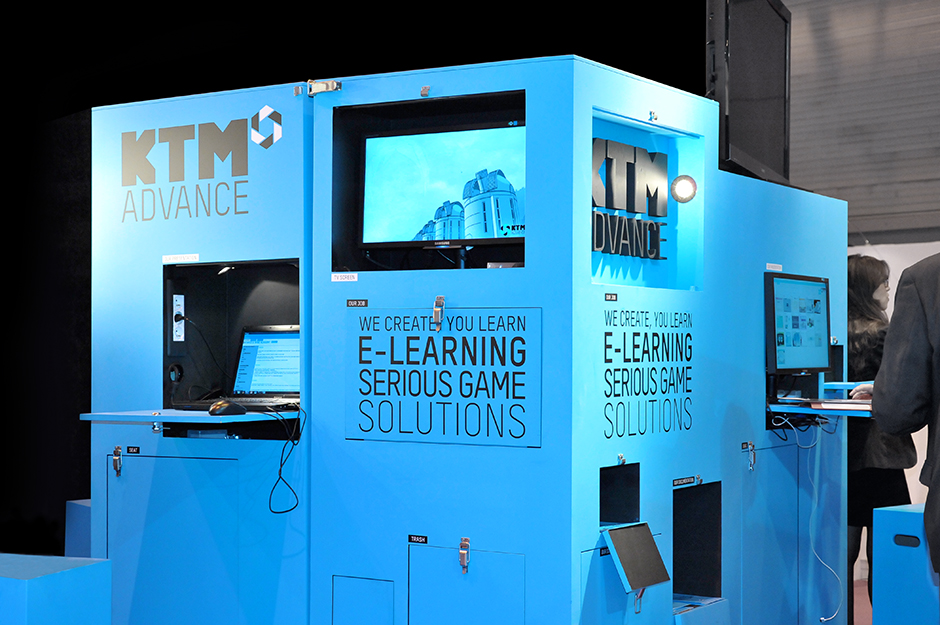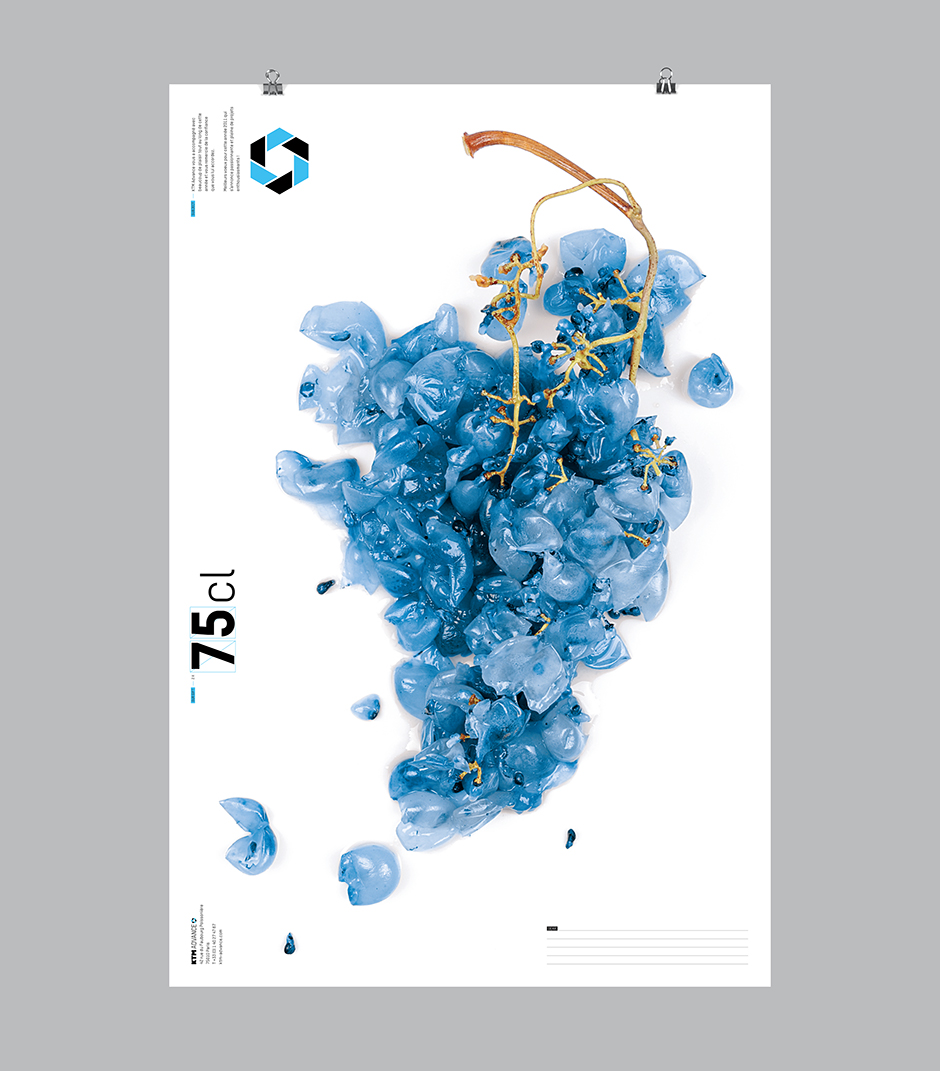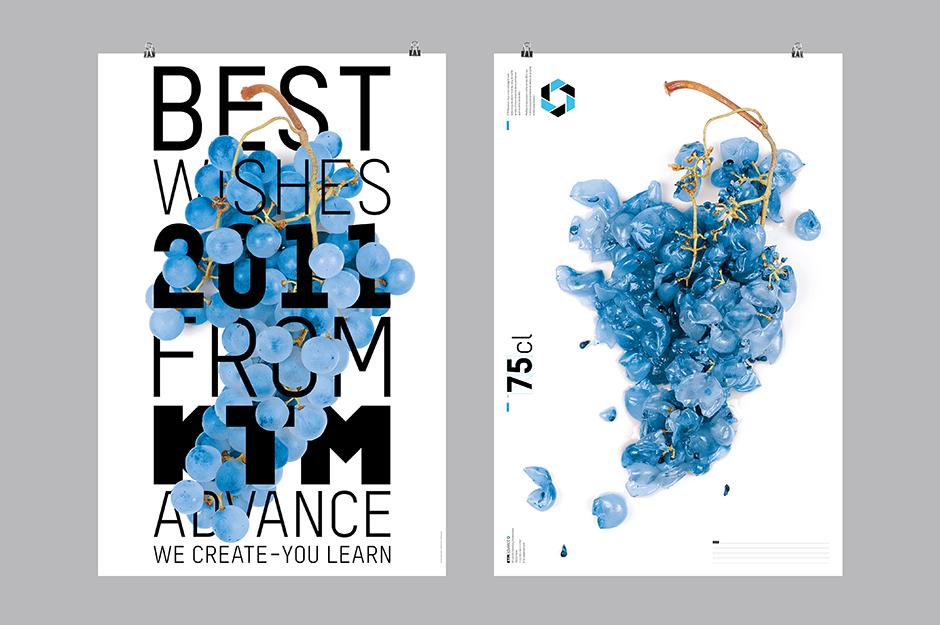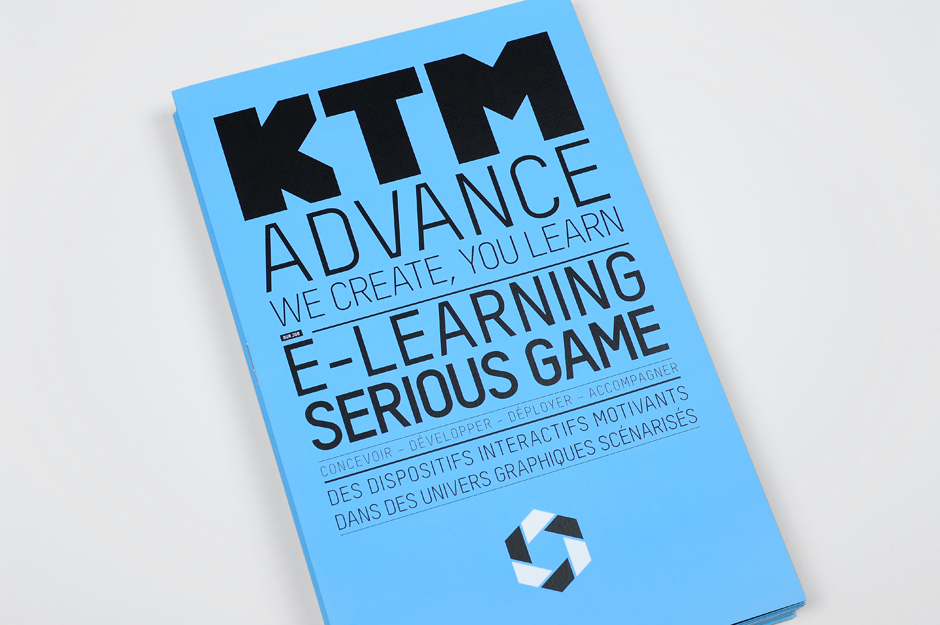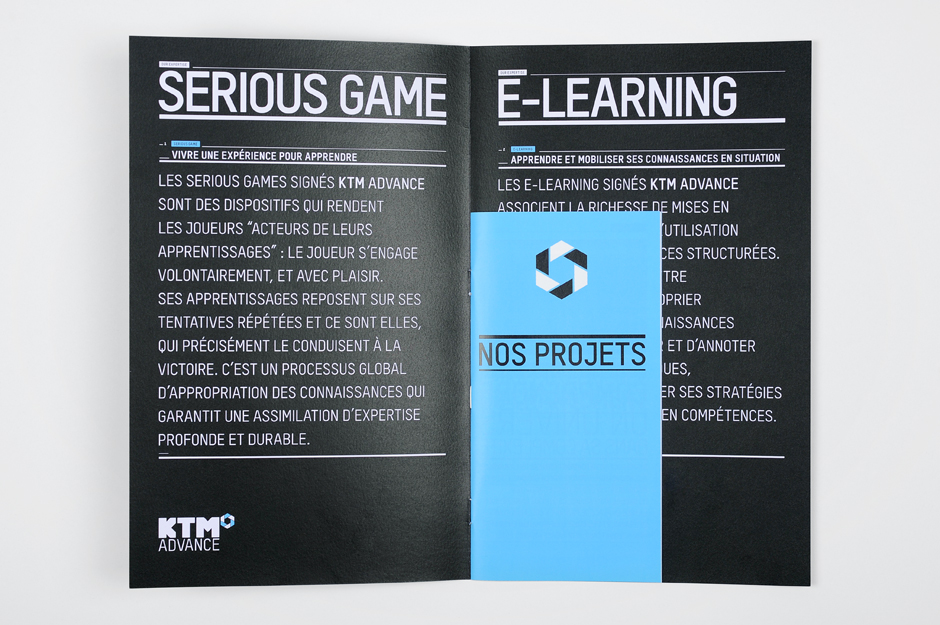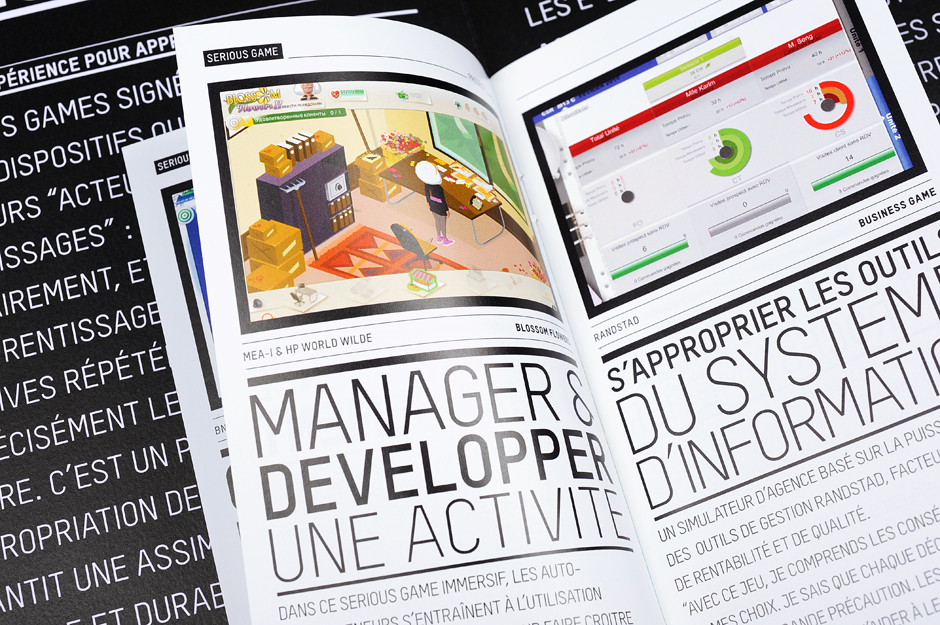 © Bornstein & Sponchiado